Zimmie's Bar & Grill
Hours - Daily, Restaurant, 7:30 a.m. – 9 p.m.; Bar, 11 a.m. – Midnight; Happy Hour, 4 p.m. – 6 p.m., 10 p.m. – Close (hours vary seasonally)
Located at the Spa Recreation Center, Zimmie's is newly renovated and serves a delicious breakfast buffet as well as and lunch and dinner favorites. You can also try delicious new items, including fish-your-way and specialty flatbreads. Plus, cheer on your favorite sports teams while enjoying a juicy burger, fresh salad or creative sandwich.
For more Dining options at Sheraton Vistana Resort Villas, Click Here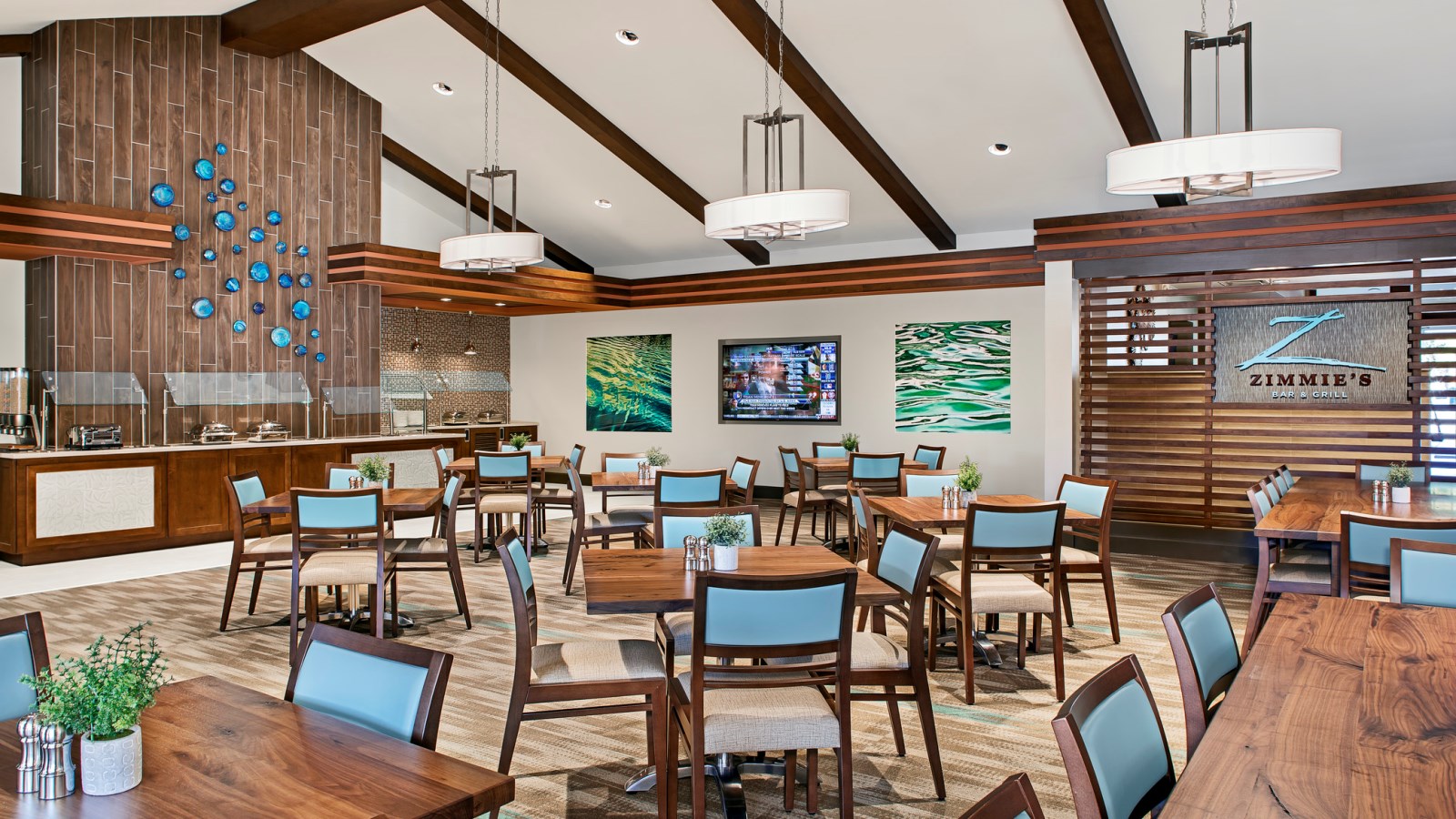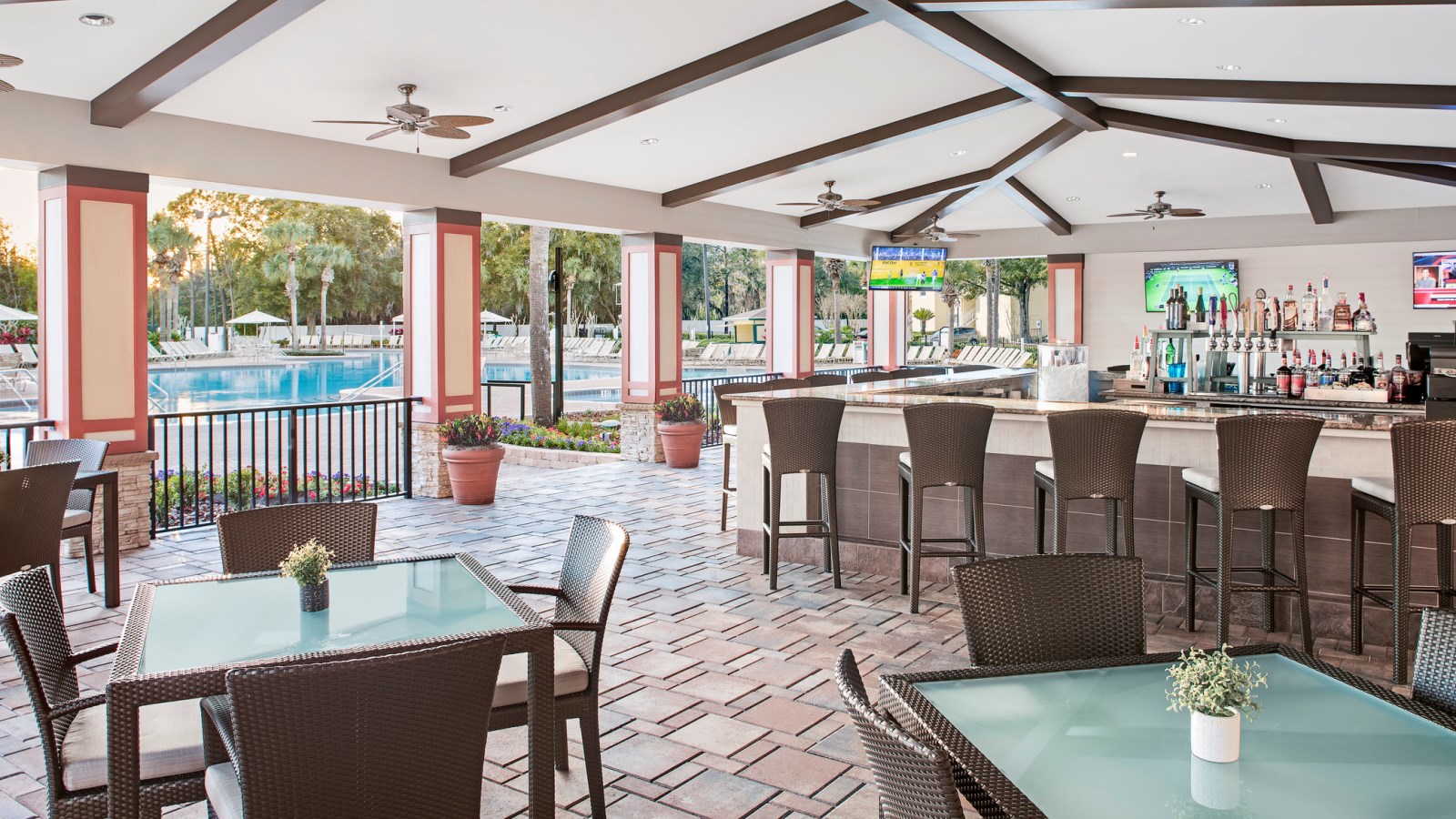 Along with classic resort décor and a friendly environment, the restaurant's extensive menu adds to the crowd-pleasing experience. A daily buffet breakfast serves up hot and cold American favorites, along with fresh pastries, while the lunch and dinner à la carte offerings include everything from appetizers to custom burgers.